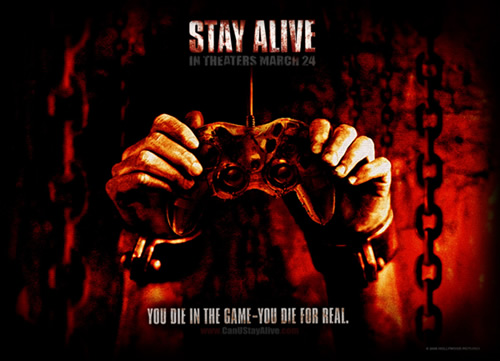 Thermaltake, the manufacturer leader in the computer industry, is now in Hollywood! Thermaltake proudly announces its sponsorship of PC Cases and Accessories to the suspenseful, horror film Stay Alive, in box offices in the US on March 24th, 2006!!!

Thermaltake's innovative spirits have not only developed all kinds of eye-catching products, but also expands our business to the world's most fascinated, the universal metaphor of ambition, success, glamour, industry and dream we call HOLLYWOOD!! As our motto "COOL all YOUR LIFE ", Thermaltake would like to be your first thought when overclocking, and also the intimate partner in your everyday life. Do you love watching scary movies? Do you enjoy playing Horror games on your PC? This thrilling motion picture is filled with goose bumps, creepiness, and HORROR. Stay Alive is a MUST see movie!

Synopsis:
A group of teenagers find themselves in possession of the game Stay Alive, a next generation horror survival videogame based on the spine-chilling true story of a 17th-century noblewoman known as The Blood Countess. The gamers have no clue about the game other than the fact that they're not supposed to have it—and they are DYING to play it. The death's from the game become reality…each being murdered one-by-one in the SAME method as the character they played in the game.

To learn more about the movie: http://stayalive.movies.go.com