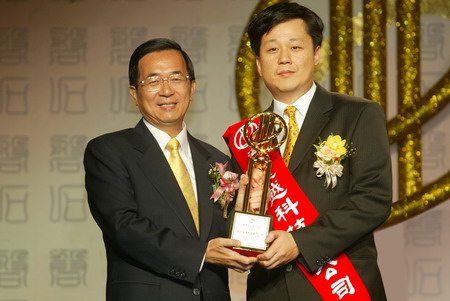 TAIPEI, Taiwan – October 27, 2006 - Thermaltake headquarter located at Taipei, with branches around the globe and one of them is located in the glamorous USA. Thermaltake started seven years ago with only one garage, one product and solely owned founder. Today, Thermaltake has been growing internationally with several award-winning products. Thermal take has successfully dominating this fast growing computer industry; they had created several niche design and product for the PC enthusiasts. They owned R & D, production facilities on computer nodding components, and the most important thing that makes Thermal take stand out from their competitors is the services that they provide. The popularity Thermaltake products has been dominating the computer market today as they have enter those giant retail stores and online retail such as COMPUSA, Best Buy, Fry's, Radio Shack, Amazon.com and more.


Invent and innovate; brand recognition
Thermaltake was the first in thermal solution industry to announce the Golden ORB CPU Cooler, a cooler that is orbital in design that went against the traditional rectangular shape. The orbital design of the Golden ORB increased the thermal performance by increasing thermal dissipation surface area and at the same time, reduced air rebounding to decrease overall noise level. Due to the uniqueness in design of the Golden ORB, as well as the performance increase, the enthusiasts market as a premium brand quickly recognized Thermal take for PC thermal solution provider.

In Thermaltake, they consider their employees as one the most valuable asset. The company provides training, college education, executive training, management courses, reading club and they also invites those respected and successful business icons to present speeches for their value employees. Besides, Thermaltake has a very good employee benefits and healthcare program to ensure Thermal take employees are worry free while they work. Therefore, most of their employees will work effectively and happily as we all say "happy cow produce healthy milk"


New services on the web
The psychology of buying is to have lower price and beat the competitors, but this is not going to happen on Thermaltake product. The products that Thermaltake offers are quality, new invention and for sure the key is "value" of what the consumers may get. Whereas, Thermaltake has first class services for their customer such as B2B, reseller club, Disty club, Rebate Zone, Tt Forum, eRMA and virtual stores. Those services that they provide may actually give their customer a peace of mind and be supportive in their buying decision.


Contribution to the society
It only takes Thermaltake seven years to achieve the superior quality and unique design brand in public eyes where the result driven of success, the growth in business. Mr. David Hwang the president of thermaltake USA continues taking part to make contribution and donation to the society as he never forgets the saying of "give and take". Mr. Hwang is part of the southern California Chinese association and holds the event of "moon cake festival" to bring the oriental culture to life. It doesn't stop here, Mr. Hwang also part of the American Asian education for children and holds a "competition for culture adaptive program", "youth poetry and speech competition" and also makes a huge contribution for children under poverty to complete their education. Mr. Hwang has praise with several association and club for the good deed that he has done, and he will continue to provide those services again in the future to make today and better living tomorrow.


National Award of outstanding small and medium enterprises, outstanding overseas Taiwanese SMEs award and national outstanding SMEs Award friendship club association has been awarded Thermaltake as the most successful and competitive overseas investor in the 21 century. They have praised the President of Thermaltake Taiwan Mr. Kenny Lin for the most global recognized brand for computer component of the era. Thermaltake has been facing various challenges from others competition and task for this industry.


Thermaltake is proud to be the recipient of the 8th National award of outstanding small and medium business. We wish thermaltake would continue their innovative spirit to bring tomorrow technology for today living.


About ThermalTake
Thermaltake Incorporation, based in Taipei, Taiwan is the global leader Thermal Solution and Thermal Management for PC & Industrial Market. Its Engineering Staffs masters in Airflow Analysis, Material Conductivity and Heat Dissipation Efficiency. Thermaltake offers a wide range of products and services, providing effective and cost-conscious cooling devices. The Company has more than 1,000 employees worldwide supporting customers from its headquarters in Taipei, Taiwan, as well as from offices in China, Europe and United States Continent