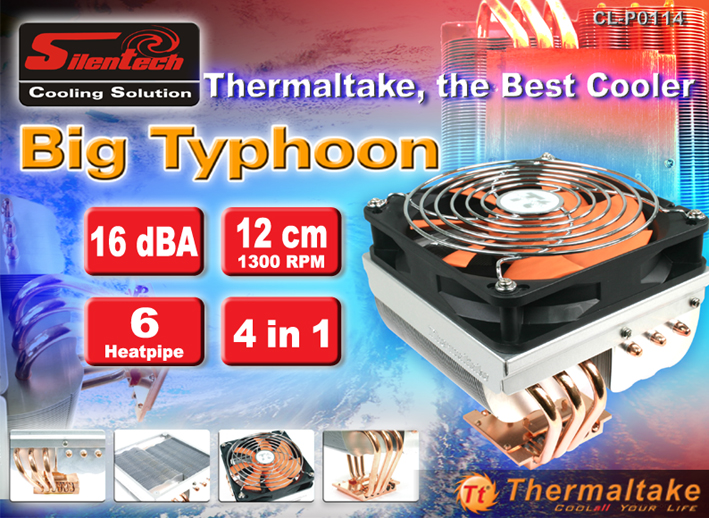 T Another big hurray for Thermaltake.
Following by the gold medal on 4th OCWORKBENCH Readers' Award (year 2005) for "Best Buy HeatSink" on CL-P0114 "Big Typhoon", Thermaltake was voted the winner of 2005 Atomic Reader Award for "Cooling product manufacture" category.
Atomic is the most popular and prestigious PC magazine in Australia. Its comments and reports are often the index for enthusiasts when upgrading their PC.
Although Thermaltake constantly receive excellent reviews or awards on cooling solutions, we at Thermaltake will not slack off and just be satisfied with these successes. Due to the high attention and expectation from everyone, Thermaltake has constantly increased its resources on designing and manufacturing new products, in order to provide the best solution and quality for its fans.
To prove that Thermaltake is truly the best cooling product manufacture, please see below for what top reviewers all around the world have to say about Thermaltake CL-P0114 - "Big Typhoon".

Overclocker café
Thermaltake's Big Typhoon gets it right. Providing excellent performance while not forcing the user to wear earplugs is often the goal but not always the result of design teams. Accolades go out to Thermaltake's R&D department for this one. By employing advanced cooling features, the Big Typhoon gets the job done by more brains than brawn……..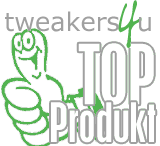 tweakers4u
The Thermaltake Big Typhoon represents both for cool and for Silent to genuine bite bite bites. Such a harmonious spagat between pleasant quiet running, reserve-pregnant cooling performance and base-spreading mountableness does not succeed to other radiator at the market with at the same time conventional, advantage-afflicted building method with "Nebenkuehleffekt"…….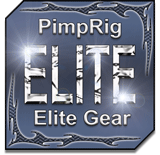 PimpRig.com
I've progressed through 3 favorites that have come before this one; the Zalman 7700 Al-Cu, the Asetek Vapochill Micro, and the Zalman CNPS9500, but the Thermaltake Big Typhoon is the one that will now receive the place of honor on my testbench. One more thing that makes the Big Typhoon compelling is the price; it can be had for ~$50, depending on where you like to shop………….

Xtreme Computing
What can I say except I am impressed, the cooler was silent and performed well and was just as it said on the packaging. I did expect higher temps on the load side of things but I was proved wrong and the cooler managed a very impressive 43.5 under load on the die, now for a cooler that is only 16dB in sound that is an excellent result. Would I recommend it, well I would be stupid not to…………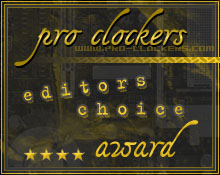 PRO-CLOCKERS
The Thermaltake Big Typhoon is an awesome cooler, plain and simple. Giving the end user everything that is needed in a cooler. Industry top notch performance and doing it at a near silent level. Being compatible with all current platforms, no matter what processor you may have, the Big Typhoon can cool it. Also being able to cool other components around the processor is also a big plus for the Big Typhoon…….

INSANETEK
Thermaltake has taken me by surprise with this heatsink. All this cooling was achieved with a low performance fan. If you're looking to have a silent system, this would be one of the first heatsinks you should consider……..
The heatsink was able to keep the screaming hot LGA775 3.6GHZ under 45°C on full load, a feat I've yet to see until now. Thermaltake wins with the Big Typhoon……..

motherboards.org
Wow. All I have to say is wow. I thought the Zalman CNPS7700-AlCu performed great, but this Big Typhoon just proved me wrong. The superiority of the heatpipes makes its mark and triumphs with the Big Typhoon. The new Thermaltake flagship cooler kept my CPU running nice and cool……

GAMEPYRE
With the ability to keep your system incredibly chilly at low noise levels, there's not much left to desire after working with Thermaltake's Big Typhoon….….
We're left with is a very impressive heatsink, one which keeps the processor cool while maintaining absolute silence. While the price may seem steep to some, it's entirely worthwhile considering the performance given and the compatibility with a wide range of CPU sockets…….
TECH-MODS.NET
As you can see from the chart, the Big Typhoon does a very good job of cooling my A64 system, even with a mild over clock. So what more can I say, it's a great cooler, it performs well with almost zero noise and in fact, it keeps temps pretty close to my water cooled system until I start going for more extreme over clocks. I have no problems recommending this cooler to anyone looking for a high performance cooler, silent or other wise………

Big Bruin
Thermaltake has another great CPU cooler! The Big Typhoon does its job superbly. The split fin design seems to be a great advantage over a single fin layout. While a 120m fan helps with the cooling, you will want to be careful to make sure you will have adequate room around your CPU to install it. With the size of the Big Typhoon it will be a major centerpiece of your system……….

Overclockers Online 2
I noticed one particular thing about this cooler: after several hours of torture, nothing got exceptionally warmer than room temperature! This is very different compared to the other coolers we have looked at.
Acoustically, the Big Typhoon is quiet, but not dead silent. It has a low rumble to it. Of all the coolers I've looked at, the Big Typhoon is certainly the quietest…………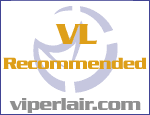 VIPERLAIR
It's been a long time since an air cooler has impressed us, and the Thermaltake Big Typhoon delivers in a big (no pun intended) way. We've seen massive coolers before, but in the past, not even the biggest coolers were able to power past the Koolance EXOS. While the EXOS still has the advantage at its highest speeds, the noise levels are much louder than the Big Typhoon which is near silent…………….

TechTastic.ca
From the results we see the Big Typhoon is quite capable of keeping the heat at bay. Even though the Zalman had an extra 100 rpms, it didn't stand up to the Big Typhoon in the end.
All in all the Big Typhoon is a well rounded package with plenty of performance, compatibility, and low noise………..

The above are just some of the great comments on Thermaltake Big Typhoon, you may find more excellent reviews about it in the website listed below: